Biodiversity-friendly business: How does it work?
International Academy for Nature Conservation
•
International cooperation
Venue
International Academy for Nature Conservation Isle of Vilm
Organiser
Federal Agency for Nature Conservation (BfN), GIZ GmbH, KFW
Head
Andrea Höing, Gisela Stolpe (BfN), Andreas Gettkant, Franziska Rau (GIZ GmbH)
Target group
Practitioners and planners at the interface of development cooperation and biodiversity conservation (from GIZ, KfW, BMZ, BMU, foundations, NGOs, consulting companies, partner organisations of German development cooperation)
Background
In July 2021, the first official draft of the post-2020 Global Biodiversity Framework was released which will be adopted during the upcoming second phase of the UN Biodiversity Conference in September 2022 in China. In contrast to climate change mitigation efforts, the business sector is still poorly involved in the CBD process and the issue of sustainable use needs more emphasis within the CBD. Conservation is frequently considered as an obstacle to economic development and not as the basis for development.
The action targets of the post-2020 Global Biodiversity proposed framework that relate to the business sector and financing of biodiversity conservation call, among other things, for:
redirecting, repurposing, reforming or eliminating incentives harmful for biodiversity, in a just and equitable way, reducing them by at least $500 billion per year

a $200 billion increase in international financial flows from all sources to developing countries.
 At the same time, more and more companies commit to minimising environmental harm also related to biodiversity in supply chains, notably deforestation. In addition, EU due diligence regulations on human rights and the environment in supply chains and, specifically one on deforestation and forest degradation are on the horizon. That is why this year's seminar will focus on the economic aspects of and incentives and instruments for biodiversity conservation and explore private sector perspectives and approaches towards biodiversity-friendly supply chains as well as relevant regulation.
During the seminar, participants will discuss how development cooperation can support governmental partners and other key stakeholders in finding their role between regulation and motivation, how to create enabling conditions and how to promote the cooperation of the business community with local stakeholders and communities.
Objectives
Participants
Understand the business side of conserving, sustaining and / or restoring biodiversity and ecosystems

Develop an understanding of forthcoming EU due diligence regulations relevant for biodiversity in supply chains

Are familiar with financial instruments that support the conservation, restoration and sustainable use of biodiversity, such as impact investment, green bonds, and access and benefit-sharing

Have an overview of the functions and value of various private sector tools and instruments to foster biodiversity in supply chains

Understand the vast economic and societal potential that lies in the valorization of biological resources and ecosystems services, but also know about the challenges faced by SMMEs and biodiversity-based businesses to make use of this potential.

Are aware of the obstacles and barriers of promoting and regulating biodiversity-friendly value chains and have discussed options on how to overcome them

Are sensitive towards equity issues, including gender transformative approaches and with regards to Indigenous Peoples and Local Communities, in a whole of society approach

Are inspired to contribute to the transformation of consumption and production patterns in order to reduce the drivers of biodiversity loss and to collaborate with the private sector to apply market-based approaches in biodiversity conservation, restoration and sustainable use

Develop recommendations for strengthening the collaboration with the private sector for implementation of the new Global Biodiversity Framework within development cooperation
A related field trip will take place in the middle of the seminar.
More information and instructions on the application process can be found in the Flyer. Use for application the application form.
Contact at BfN for questions regarding content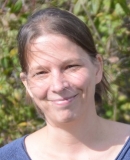 M.Sc. / M.I.N.C. Master of International Nature Conservation
Scientific officer, current focus: conservation in development cooperation, international nature conservation
Contact at BfN for organizational issues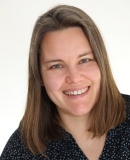 State-certified technical assistant on environmental protection
Office administrator