2021 Status Report on Floodplains now available in English
An English translation of the 2021 "Status Report on German Floodplains" is now available. The report together with nationwide overview maps presents the current results on the loss of inundation areas, the status of river floodplains and the progress made in implementing floodplain restoration measures on rivers in Germany.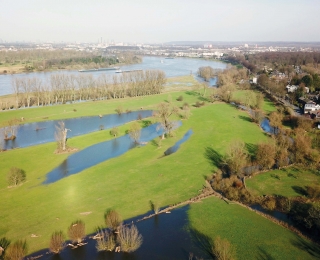 The study refers to the floodplains of 79 rivers with catchments larger than 1,000 km² (excluding tidal areas). Its results indicate an urgent need for action to give more room to rivers in Germany and to develop near-natural floodplains. The restoration of near-natural river landscapes contributes significantly to adapt to the consequences of climate change and to protect against flooding.
weiterführender Inhalt
Report and maps