Capacity building for IPBES: Survey shows needs in Eastern Europe and Central Asia
International Academy for Nature Conservation
The Institute for Biodiversity Network (ibn) presented the results of a survey in January that show which capacities need to be developed in Eastern Europe and Central Asia so representatives of the region can better participate in the processes of the Intergovernmental Science-Policy Platform on Biodiversity and Ecosystem Services (IPBES). The German Federal Agency for Nature Conservation (BfN) supported the report and the underlying project and provided technical support.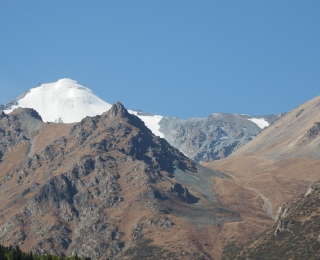 The work of IBPES benefits from the participation of as many member states as possible. They can provide data for IPBES assessments, nominate scientists for participation and involve civil society organisations in the IPBES processes. The participation of the different regions varies. In particular, the regions of South-East-Europe and Central-Asia have so far been underrepresented and lack capacity to actively participate in the IPBES processes. The report by ibn, which has now been published, provides insights into the capacity building needs of the region. Around 50 respondents from different countries took part in the survey.
Overall, the majority of respondents would like better information on the function and structure of IPBES and on how to get involved in the organisation. The development of national or regional biodiversity platforms to disseminate relevant IPBES resources locally and possibly make them available in local languages was also advocated by respondents. "We are glad to have the findings from the survey. The results will help to plan upcoming national and regional capacity building workshops and identify priority areas for future activities. In this way, the region of Eastern Europe and Central Asia can become more involved in the work of IPBES in the future" says Jutta Stadler from BfN.
The report is part of a research project for which several transnational capacity-building workshops for IPBES were conducted in the Eastern Europe and Central Asia region. Through events and the provision of training materials in the region, funded through BfN, ibn has presented the structure of IPBES, ongoing consultation processes and opportunities for participation for different stakeholder groups. The aim was to raise awareness of IPBES and enable countries to better participate in IPBES processes in the future.