Educational videos and training materials on Privately Protected Areas published
International Academy for Nature Conservation
A digital collection of educational videos and training materials on Privately Protected Areas (PPAs) was released today by BfN's International Academy for Nature Conservation Isle of Vilm (INA) and IUCN's World Commission on Protected Areas (WCPA).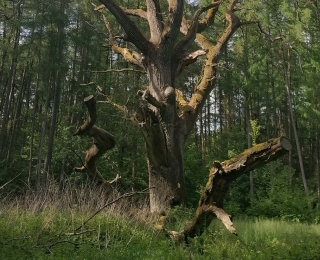 Unlike their counterparts as government protected areas, indigenous and community conserved areas, PPAs are often overlooked and not reported as such. However, they also enable the long-term conservation of biodiversity, and provide important ecosystem services. As such, they are a useful complement to government PAs. PPAs play an important role in in achieving the Convention on Biological Diversity (CBD) Aichi Biodiversity Target 11 on completing ecologically representative protected area networks around the world.
To support capacity building on PPAs, INA and the IUCN-WCPA specialist group on Privately Protected Areas and Nature Stewardship have developed a series of training materials and educational videos in English. The training materials enable individuals to build their knowledge of managing, recognizing, and reporting PPAs and support the process in their countries. The digital collection is based on the Guidelines for Privately Protected Areas, co-developed at INA and published by the IUCN WCPA in 2018, to improve the recognition and integrity of PPAs. Best practise case studies from all over the world reveal valuable lessons learned, i.e. how national networks of PPAs develop standards and support PPA managers. Video presentations on the eight chapters of the guidelines and compiled literature on the topic provide valuable insight for interested parties. All materials can be used free of charge.