'Visitors Count!' guideline launched to measure the value of tourism in protected areas
New guidelines published by BfN and UNESCO put forward a standard methodology for evaluating the impact of protected areas on the local economy. The guidelines aim to help national stakeholders, protected area managers and researchers count visitation and measure economic impacts consistently through a standardized approach.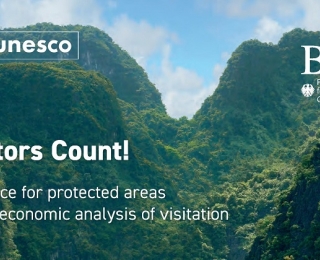 'Visitors Count!' builds on years-long research funded by BfN/BMU and was developed thanks to support from the Joint Research Centre of the European Commission, and by authors and editors from the IUCN World Commission on Protected Areas (WCPA) and Tourism and Protected Areas Specialist Group (TAPAS Group).