Europe
BfN is active at various levels of EU nature conservation policy. Under a bilateral agreement, this work is also supplemented by cooperation with Eastern European states and the Russian Federation.
EU nature conservation policy
With its Biodiversity Strategy for 2030, the EU aims to put Europe's biodiversity on a path to recovery by 2030 for the benefit of people, the climate and the planet. The legal framework for nature conservation at EU level is provided by a series of directives and regulations, notably the Birds Directive and the Habitats Directive which together form the basis for the Natura 2000 protected areas network. Biodiversity loss in the EU continues apace nonetheless. For example, 39 percent of protected bird species and 81 percent of protected habitat types in EU member states demonstrate an unfavourable or poor conservation status.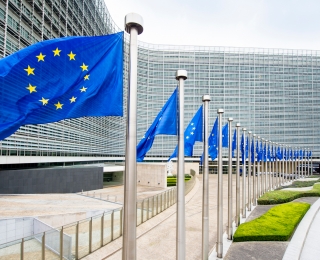 BfN activities surrounding EU nature conservation policy
With its research and development projects, BfN makes both scientific findings and experience gained from practice available for use in EU nature conservation policy. BfN also assists and advises in policy-making processes. For example, in the second half of 2020, in various activities concerning the EU Biodiversity Strategy for 2030, the German EU Council Presidency received specialist assistance and advice, and among other things oversaw the adoption of Council conclusions in EU Environment Council meetings. BfN also promotes studies aimed at implementing Natura 2000 and better integration of nature conservation needs into the Common Agricultural Policy (CAP). BfN provides specialist expertise at EU level, including in various bodies and committees – for example, in several working groups of the EU Commission's Directorate-General for the Environment and as the European Environment Agency's national contact point for biodiversity.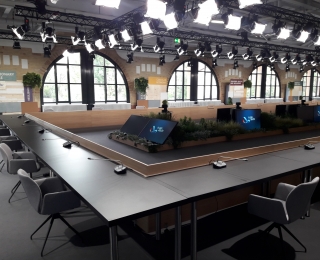 Sharing European Experience
In organising EU specialist conferences and workshops, BfN fosters exchange of experience at EU level. This largely focuses on fostering exchange on relevant nature conservation topics and better networking among scientists, policymakers and practitioners. For example, since 2011 and in cooperation with the Network of Heads of European Nature Conservation Agencies (ENCA), BfN has organised a series of EU conferences on the topic of biodiversity and climate change. The fifth conference in the series, entitled "Riverine and coastal wetlands for biodiversity and climate – linking science, policy and practice", will be held in Bonn from 26 to 28 September 2023.
Cooperation with Russia and other Eastern European partner countries
Russia was one of BfN's first partner countries in Eastern Europe. As such, BfN assisted Russia in the nomination of several UNESCO World Heritage sites and promoted projects to assess biodiversity and ecosystem services in Russia. As part of the BMUV advisory assistance programme, BfN also oversees nature conservation projects in other Eastern European countries, the Caucasus and Central Asia. And as part of the Klaus Töpfer Fellowship Programme, the BfN's International Academy for Nature Conservation offers training for young nature conservation leaders from these priority regions.
EU agreements with nature conservation relevance
BfN also supports the nature conservation needs of a range of agreements, treaties and conventions at both EU and international level. These include the Convention on the Protection of the Alps (Alpine Convention), the Carpathian Convention, the Convention on the Protection of the Marine Environment of the Baltic Sea Area (Helsinki Convention), the Convention for the Protection of the Marine Environment of the North-East Atlantic (OSPAR Convention) and several conventions for the conservation of migratory species. BfN works to ensure further development and implementation of these conventions, plays an active role in committees and other bodies, and promotes related projects.