International Single Species Action Plan for the Asiatic Wild Ass
International Academy for Nature Conservation
•
International cooperation
•
Global international agreements
Venue
International Academy for Nature Conservation Isle of Vilm
Organiser
German Federal Agency for Nature Conservation (BfN) in cooperation with the CMS Secretariat
Head
Andrea Strauss (German Federal Agency for Nature Conservation), Polina Orlinskiy (CMS Sekretariat)
Target group
invited experts
In the frame of the cooperation between BfN and CMS, an expert workshop will be organized to develop a Single Species Action Plan for the Conservation of the Asiatic Wild Ass (Equus hemionus) in all its Range States within the CAMI region. Within the Central Asian Mammals Initiative (CAMI) of the CMS, the CMS Parties are strengthening their efforts to conserve the threatened ungulate species and other migratory wildlife species of the Central Asian steppes and mountains. One of those is the Asiatic Wild Ass (Equus hemionus) or Khulan, which migrates over vast distances of steppe, semi-desert and desert in search of forage and water.
The range of the species has shrunk dramatically in recent decades. Today, free ranging populations occur in seven countries of the CAMI region with an estimated global population of 77,000 animals: in China, India, Iran, Kazakhstan , Mongolia,Turkmenistan,and Uzbekistan.
The expert meeting aims at increasing scientific knowledge on the movements and migration corridors of the Asiatic Wild Ass, and to develop an action plan for the conservation of the species, it's key habitats and migration routes.
Contact at BfN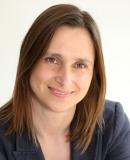 Diploma in Landscape Ecology and Nature Conservation
Scientific officer, current focus: programme coordination Klaus Toepfer Fellowship, CMS