Project on the synergies between biodiversity and climate protection
International cooperation
•
Climate Change
How can we bring science and practical implementation closer together for the sake of climate and nature protection? Around 30 experts from the global scientific community addressed this question at the international online workshop on 8-9 June. This event kicked off a new Research and Development project "Fostering Applied Research on the Synergies between Biodiversity and Climate" initiated by the Federal Agency for Nature Conservation (BfN).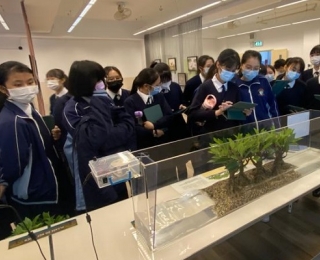 The workshop brought together around 30 experts from the global scientific community who are working on applied research for jointly addressing the biodiversity and climate crises. It provided room for peer-to-peer exchange on the state-of-the-art and key challenges and opportunities for applied research. Topics such as ecosystem-based approaches and nature-based solutions were discussed alongside the social dimension in their implementation, transdisciplinary research methods and participatory approaches.
The input gathered during the workshop will feed into the design of the BfN project. At its heart lies the idea that research results can also be used locally and approaches to biodiversity and climate protection can be developed together with local actors. Using case studies, the project will examine the potential of various participatory methods for co-designing research and solutions for biodiversity and climate protection. It will also explore social aspects of the biodiversity-climate nexus in different geographical and cultural contexts, for example co-benefits and trade-offs in applying synergetic approaches. Furthermore, the project shall serve the knowledge exchange between a broader range of stakeholders.